Our purebred Cattle Herd has been built with a focus on the traits we want to see in our commercial cattle: Gentle Disposition, Structural Soundness, Calving Ease, and Performance. We believe in the power of information - every calf is weighed at birth, and we keep detailed records of  performance, health and docility for each animal.
Our commercial herd currently consists of over 200 breeding females, primarily Limousin with Simmental and Angus influence. We maintain our small registered herd at around 40 top females, which includes both Purebred Limousin females, and some Purebred Angus females utilized in our Lim-Flex program.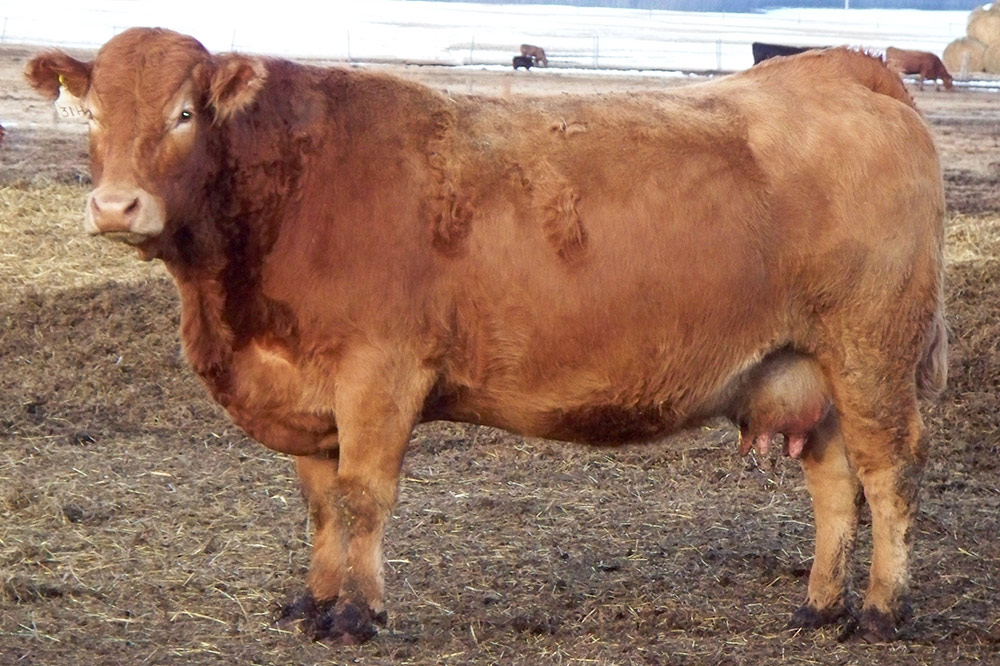 DC HoneyDew UXJ 31H was a fullblood cow out of JLSG Marlboro Man. Connie selected Honeydew as her 4-H project in 1998, and she had a successful show career at both the local 4-H shows and the Junior Limousin shows.
Honeydew was  a big, broody cow, and was a prolific producer of bull calves. The few female calves she did have were mostly retained in herd and she she has now left a lasting legacy on the makeup of our herd.
Pictured: DC Honeydew at 11 Years Old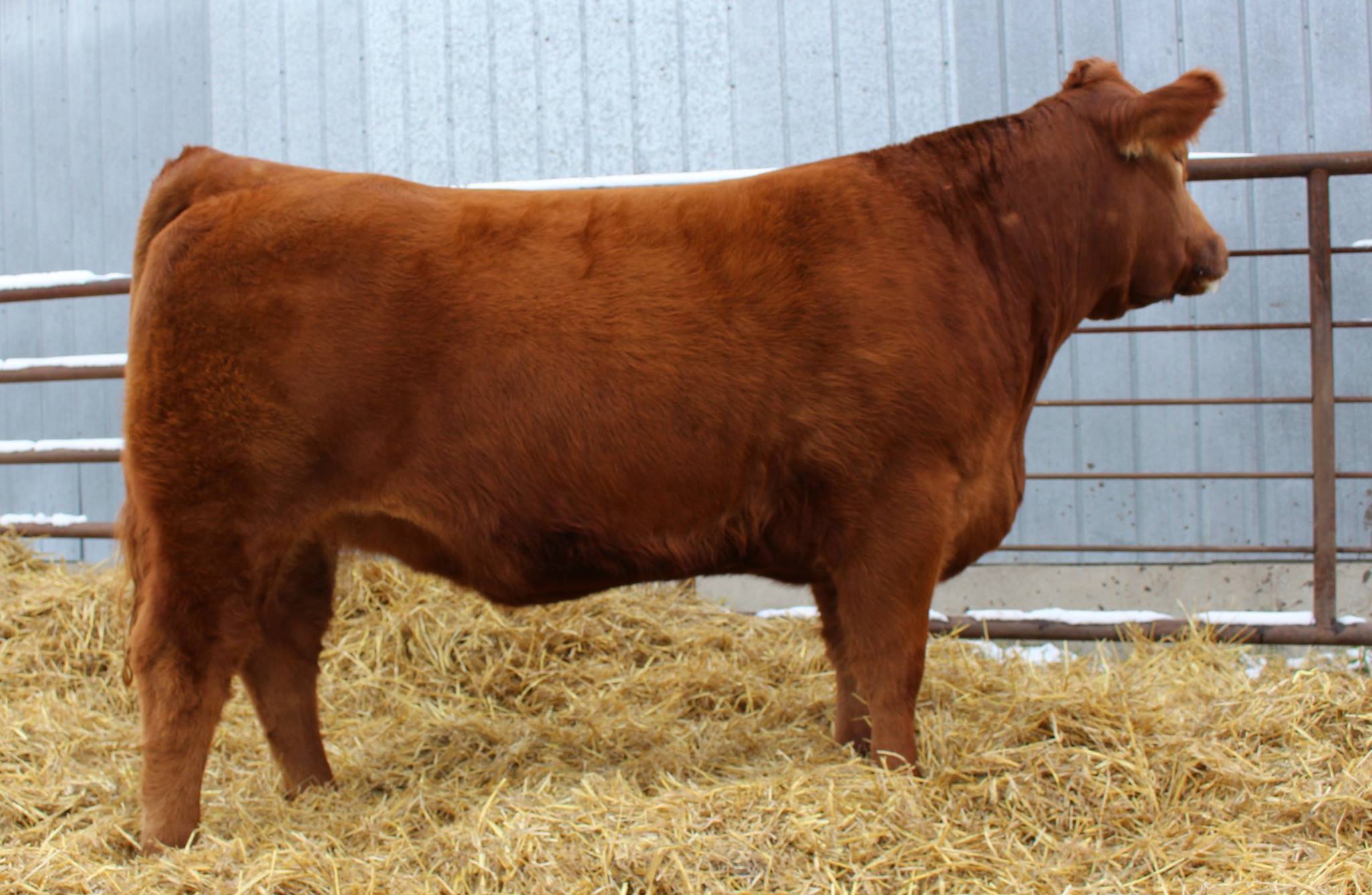 Paynes Luv Bug RPY 96L was a cow Carriann purchased out of the Payne Livestock program. She was a pretty, deep red cow who consistently produced one of our top calves every year.
We now have many generations of Luv Bug females in the herd, and they are good producers with a lot of longevity.
Pictured: DC Cleopatra 73C, a Luv Bug great-great grandaughter who was purchased by Greenwood Limousin in the 2016 Western Select sale
The Zig Zag Family | Lim-flex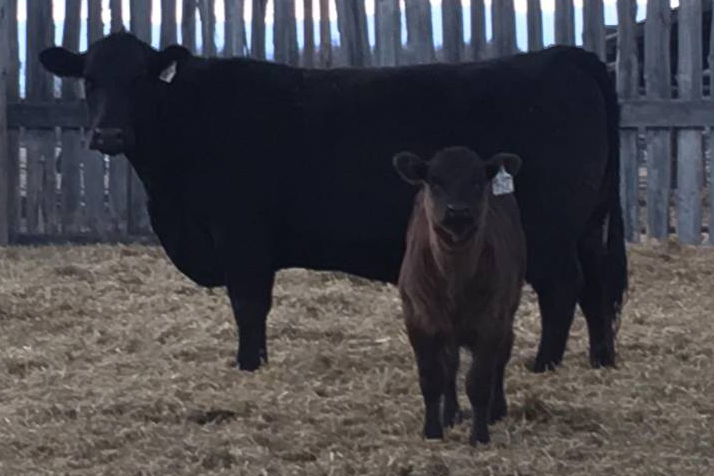 DC Zig Zag 2Z was the result of our first experiment with breeding registered Lim-Flex. The cross of one of our home-raised Limousin females with a Black Angus bull hit the mark, and we are continuing to expand this division of our herd.
In her first four years, Zig Zag has produced three daughters that are made in her image - stylish females that are straight-topped, deep-bodied and easy-keeping. We're excited to see the future of this cow family!
Pictured: Zig Zag 2Z with calf Etch a Sketch 75E